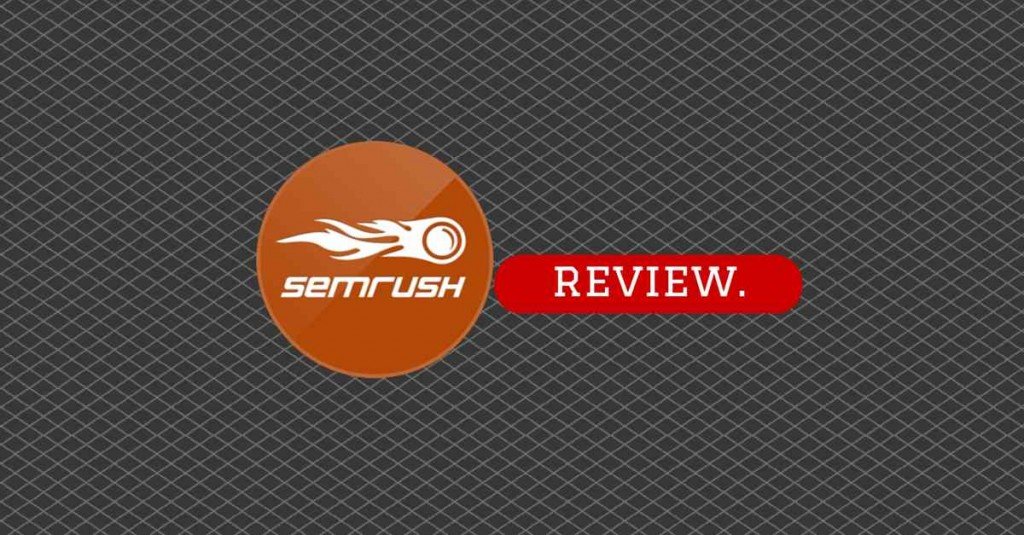 Semrush (aff. link) is tool for competitive research for digital marketers. Now, there are a lot of tools that offer up competitive research for marketers, but in my honest opinion, Semrush tops the list.
While there are more than a few Semrush reviews out there, I didn't really want to break down every single tool that they offer. Instead, I thought I'd give you a quick overview how I use Semrush for research.
I don't just use it to look at rankings of my competition, either. I often use Semrush to review my own clients domains for keywords that they're ranking for and use Semrush's amazing database of information to create insanely-specific keyword lists to convert and drive more traffic. Below are a few of my most favorite filters for SEO research and how I use them to drive more traffic and leads.
Filters
For me, filters are the holy grail of quick research in Semrush. Here's how I use them for crazy effective organic research and analysis.
"Striking Distance" Keywords
I came up with the "striking distance" filter when talking with a client who'd previously worked with a SEO company who was doing a good job, but wanted them to push harder to attain top rankings. I love this filter because it's typically small tweaks and changes that get results with this list, not huge content projects that take dozens of hours. Instead, a few emails and minor updates, you'll have a list of wins that'll make the needle move on organic rankings.
For new websites that I'm working on, I quickly pull the "striking distance" keyword list. The striking distance keyword list is my clients domain that has keywords with 100-2,500 searches per month and ranks between the 3-10 in Google. Yours could be a little more searches per month if you're playing with a domain that ranking for keywords with tons of volume isn't too difficult. Tweak for your needs.
Here's how to set that filter up.
The reason that I like this report so much is because I usually can find really quick wins here. The content or page is already ranking well in Google, but needs a little nudge to get up and rank even better. Things I've done with "striking distance" pages to get them over the hump include the following tactics.
Find 1-3 page link opportunities
If you're knocking on the door of a top Google ranking, you may just need a few (even just one depending on the keyword) links to push that content over the edge. Quickly look at the pages above yours in Google and drop them into Ahrefs to find out how that page got any links to that content. Then, apply the moving man method and watch that page rank.
Update the keyword targeting on-page
Oftentimes, the writer or content creator who made a blog post or page did a pretty good job of keyword research and targeting, but sometimes just minor changes in lexicon and content targeting can improve a pages ranking. For example, you can update a page that's targeting attractions in myrtle beach to things to do in myrtle beach could yield thousands of more visitors, as the keyword volumes are hugely different (despite the articles having the same content).
Add in new details to old content
Typically, an old blog post when published may have had top-notch content and was up-to-date when it was written. However, any piece of content, over time, will become somewhat dated. Sometimes, I've been able to watch a page pop up a few spots in Google just by adding in new resources, links and page content about that topic. Then, I'll republish that content (in Wordpress this is very easy) with a date that notes that I've updated the content and submit the URL to Google Webmaster Tools for a re-crawl. I'm surprised how just adding a few paragraphs often leads to a nice boost in organic rankings.
Update navigation or popular posts widgets
If you have a page on your site that's a great long-tail keyword opportunity, then sometimes you can just architect your own website better. If you use a popular posts or pages widget, you can add in your "striking distance" content to this widget and watch the authority of your own website push down some page authority to your page. Just by adding a few anchor-targeted internal links, you can often get Google to crawl and see your buried pages better and you'll be rewarded with better rankings for it.
"Golden Goose" Keywords
I call the next filter "golden goose" because these are high-value keywords that you're already ranking for, but may not be aware of the commercial intent behind the search. On some websites, I've seen poorly-relevant category pages ranking well for searches with high commercial intent. As a result, the page is getting lots of organic traffic but very little conversions. Typically I am looking for a page with a high CPC but still has no sign-ups, site searches and has a high bounce rate.
Once you have this keyword list, you can instead focus on making that content convert better. I know that these keywords are already ranking well in Google, I just need to work on the conversion side to actually drive leads, not just traffic. Some tactics that you can use to make the "golden goose" keywords more valuable are the following.
Content upgrade
The most popular and effective method for increasing signups with a specific page is the use the content upgrade. Leadpages does a great job with content upgrades and they're easy to setup. You can take the page content that you're working with and quickly make a PDF, downloadable checklist or perhaps something more in-depth like a video or a secret content area. Then, the next step is to insert your call-to-action in that content and get users to give you their email address in exchange for that content upgrade.
After implementing a content upgrade in a post or page, you'll typically see conversion rates double or triple. Well worth the effort!
Custom pop-ups
Along the same lines of the content upgrade, you can use custom popups to drive traffic to your email list or signup page. Instead of the same offer on every page (which can work well if it's broad enough), you can make a popup just for that particular page content. You can trigger this after 80% of the page has been read or after the user intends to leave so that you have enough time to prove your value. But, you'll still be able to catch the user before they leave or bounce and convert into a lead or email address.
Call outs
Another popular method is to add in a call out to your content with a very prominent color to make it stand out. Check out this post on the Buffer blog that has a strongly contrasting yellow-color to really make it stand out on the white background.
Adding a call to action in a brightly colored box like this can really drive conversions. Where it's fairly easy to ignore a sidebar or blended-in email signup form, no one will miss your brightly colored box. It'll drive more signups and give you some golden leads from your organic traffic.
Landing page style
Another option for some content is to push down the distractions and really let your readers focus on the content. While your normal blog layout may have popular posts, an email signup and more, trimming down the content can drive more signups when combined with the tactics above.
You may want to consider removing social sharing icons. This is especially true if you're working on a page that is unlikely to be shared on social. For example, I've worked with clients in the medical space that have content that ranks well but typically generates zero social shares despite getting lots of traffic. Low social share counts are negative social proof that can hurt conversions and can clutter the page appearance. Another choice is to remove sidebars and make the page full-width to really let your content shine.
Organic Trends
The most common use I have for Semrush to review the organic traffic of a website I don't have Google analytics access to. This could be a clients competition or perhaps a client that I'm pitching. But, I usually want to quickly check on:
How many keywords they rank for
Organic traffic over time — looking for dips
How many pages rank well in Google
I do all of this analysis quickly from the organic overview tab. It's as simple as adding in the domain you'd like to analyze.
Here, I'm reviewing Movoto, a real estate listing startup that's trying to take the crown from Trulia and Zillow. I see that they're organic traffic is following a pretty sharp increase up with one minor dip. Whenever I see any type of organic traffic dip, I'm of course looking to see if it's seasonal first. If I think that it's more than that, I'll quickly open the Google update change algorithm chart and see if that drop lines up with any updates. Here, I see that Panda 4.0 dropped on May 19, of last year, leading me to think that some of Movoto's pages may have suffered from low-quality content issues. It was obviously nothing too major as they've since increased their traffic much more than pre-Panda levels.
If penalties or algorithm updates aren't an issue, I next see how many pages are ranking in Google. Just scroll down a bit and review how many keywords the website is ranking for.
Here, I can see the types of content that Movoto is pushing out is ranking very well in Google. Pages like attractions, schools, real estate, lifestyle content and more. If I wanted to see a specific area I could filter by the pages they've created about Myrtle Beach, SC or Austin, TX and get some great content ideas. Seeing how Movoto does keyword research and content creation is great for inspiration if I'm a real estate agent.
Backlink Checker
While Semrush offers a backlink checking feature, I've found it really lacking compared to Ahrefs or Open Site Explorer. They do have some basic charts like followed status, total referring domains and link count. If you're unable to purchase every toolset out there, I suppose it's better than nothing, but I'm sticking with Ahrefs personally.
Paid Keyword Research
While Semrush offers just the same level of analysis of paid keywords like they do for organic, I don't personally have the same use cases of taking the data and making it super actionable.
Typically when setting up an Adwords account, I don't want to replicate the competition's setup.
I find that most smaller and even medium sized businesses running Adwords aren't any good at it anyways, leading to really sloppy match types and thousands of wasted impressions and low quality scores.
The long tail filter
I do often review to see if anyone is using long-tail keywords to find question style landing pages and ad copy. For example, Hootsuite is often running ads against Buffer's brand name, leading to some stolen traffic when people were looking for Buffer.
If I were doing PPC for Buffer, I wouldn't probably think to check for that first but Semrush uncovered it very quickly.
Another way to review clever keyword use cases is to review keywords that are longer tail like the following ones.
Here, you can uncover ideas both for organic posts as well as cheaper paid ads to grab some researchers who are looking for the best options for this type of software.
Dollar store keywords
One filter I will review and see if I can find any good keywords to bid on is what I call the "dollar store" list. While this amount may actually slide up or town in any given industry, I do want to see what keywords others are bidding on that are 30-40% cheaper than the normal keywords. Sometimes you can find some misspelled keywords in there that are half the cost of the correctly spelled keyword or variations of the popular keywords in a different order.
More?
Semrush offers a pretty in-depth toolset. Other tools include domain vs domain and rank tracking. If you're looking to really dive in, checkout the following page:
Official Page Of Press Mentions
I hope this helped you get more from Semrush. Questions? I'm over here on Twitter.
[schema type="review" name="Semrush Review" rev_name="Semrush" author="Conrad O'Connell" user_review="5″ min_review="0″ max_review="5″ ]